The Joint Council for Qualifications (JCQ) welcomes Ian Morgan as the new Chair of the Board of Directors.
Mr Morgan, who is Chief Executive at WJEC, will take over from Derek Richardson and was already a JCQ Director.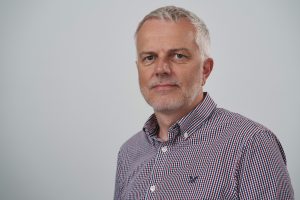 The role of Chair of the JCQ Board rotates on a yearly-basis. Mr Richardson, Vice President and the Senior Responsible Officer at Pearson UK ended his one-year term on 31st August 2021 and will continue to serve JCQ as a Director.
Commenting on his appointment, Mr Morgan said: 'I am delighted to have been appointed Chair of the JCQ Board. The 2022 academic year is likely to be as equally challenging as 2020/21 as we move to reinstate examinations, while the whole sector still faces challenges from the Covid-19 pandemic.
'We know the challenges being faced by schools and colleges and JCQ and its members will strive to provide the support and advice they need to ensure a successful examination season next summer.
'I would like to thank Derek for his excellent contribution as Chair of the Board last year. I look forward to us all working collectively on the challenges and opportunities the sector faces in the year ahead.'