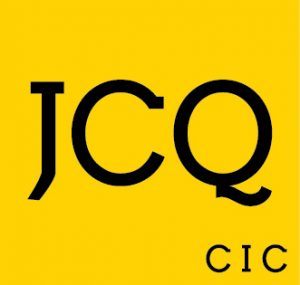 Are you a teacher looking to supplement your income, enhance your personal development and gain a greater understanding of the exams your students take?
If your answer is yes, then becoming an examiner is the opportunity for you.
You can join thousands of other teachers who help students receive recognition for their learning, and also enable them to progress to the next stage of their development.
Becoming an examiner with an exam board will provide you with a better understanding of a subject's specification and how the examination system works.
The role
As an examiner, you will mark completed exam papers against a mark scheme, working as part of a team with a supervisor who will guide you through the process and answer any queries.
Exam boards ensure that you are fully trained, helping you to understand the exam process and your part in it. There will also be standardisation activities to make sure you can apply the mark scheme consistently.
Typically, the marking window is 3-4 weeks long and falls within the period May to July.
Benefits
Examining enables you to improve your teaching and the learning and progress of your students at KS4 and/or 5
Developing your knowledge of the specification
Enabling you to apply your subject knowledge and encouraging you to expand and deepen it
Developing your understanding of the mark schemes used
Having experience of the practical application of the mark scheme to a wide variety of responses
Allowing you to see common errors made by candidates
Improving the ways you support pupils in their development of exam technique
Enabling you to more easily develop exam-style questions and create model answers
Enabling the marking of your learners' work to become more focused on the requirements of the specification and mark scheme
Enabling your marking to become more efficient because you know the mark scheme, your marking is more focused, and your setting of appropriate questions is improved
Profile
The role will require you to work well under pressure, and have the ability to meet deadlines.
Most exam boards will ask that you have:
A teaching qualification, a degree, or equivalent qualification in a related subject
Relevant teaching experience gained in the last three years
A senior professional referee able to verify your relevant experience
Some exam boards will accept, in certain subjects, applications from retired teachers, trainee teachers, NQTs, tutors, lecturers and PhD students.
Applying with an Exam Board
In this section:
If you are interested in applying to become an examiner with an exam board, or for more information, please visit JCQ examiner website.
AQA
Click here to view AQA's recruitment page
CCEA
Click here to view CCEA's recruitment page
City & Guilds
Click here to view City & Guilds' recruitment page
NCFE
Click here to view NCFE's vacancies
OCR
Click here to view OCR's recruitment page
Pearson
Click here to view Pearson's recruitment page
WJEC
Click here to view WJEC's recruitment page