The suppliers who are known to be implementing A2C are:
Advanced (Progresso, Facility, CloudSchool)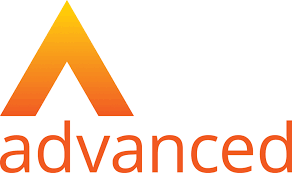 Advanced Learning is part of the Advanced Computer Software Group, one of the UK's largest providers of software.
Advanced provides administration systems into over 2,000 educational establishments in the UK.  Our systems put the right information in the hands of the right people at the right time and help drive learning in schools throughout the UK and beyond.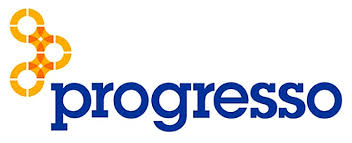 Advanced Learning's school management information systems, Facility and Progresso, both manage internal and external examinations, processing entries and results back out to students.  They both support the nationally agreed Electronic Data Interchange (EDI) format.
Product development at Advanced is jointly undertaken with its educational customers, with input taken right from the generation of concepts through to final testing in school environments.
Further information on Advanced Learning's products and services can be found at www.advanced-learning.co.uk
Advanced Learning is working closely with JCQ on its A2C Data Exchange Project to release updated functionality for use from September 2015.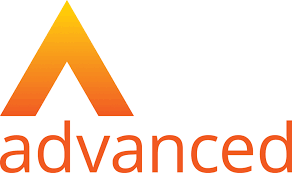 Advanced Computer Software is one of the UK's leading providers of innovative IT management systems for further education colleges and training providers.

With more than 25 years' experience, Advanced's range of solutions includes ProAchieve, a success, retention and achievement analysis system used by 95% of colleges in England, and the highly regarded student record system, ProSolution.
ProSolution's brand new exams module has been designed around the A2C framework and delivers a host of wider improvements to make ProSolution more efficient for exams officers – taking full advantage of the rich data offered by A2C.
Advanced's portfolio of solutions have been developed in partnership with further education colleges and the company is well known for providing high quality training and support for our customers.
Further information on our suite of products can be found at www.oneadvanced.com/solutions/prosuite

Arbor MIS (Management Information System) is the hassle-free way for schools and trusts to get work done.  Whether you're a primary, secondary or MAT, Arbor helps make your essential daily admin more powerful and less stressful – so everyone from your back office to your SLT can get on and focus where it matters most.
We've already helped more than 1,000 schools and MATs make the switch to our smarter cloud-based MIS.  With human support at every step!
Arbor's Examinations and Qualifications module, which comes as part of the MIS, reduces the complexity of exam management for schools.  The module is working towards supporting A2C, as well as existing EDI processes.  Arbor allows an Exams Officer to administer, track and manage all parts of a school's examination cycle, including candidate entry, exam timetabling, exam day preparation and receiving candidate results.  Teachers can view examination results and gather key insights by using the powerful results and analytics functions within the module.
Visit our website to learn more.
BehaviourWatch (SchoolPod)

SchoolPod is the School MIS system brought to you by the same minds that brought the highly acclaimed Teachers2Parents.  Our Exams module supports the current method of Exchanging Examination Data and we aim for a September 2015 release of the new method in which Examination Data may be exchanged from schools to their respective Awarding Bodies.

For further information regarding our School Information Management System 'SchoolPod', click here.
Bromcom Computers (Bromcom MIS)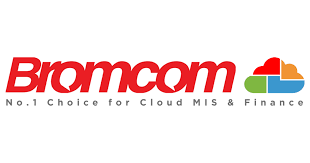 Bromcom has over 30 years' experience providing innovative and award winning IT solutions to schools, multi-academy trusts and local authorities.  Our cloud solutions are designed to empower all stakeholders to help improve performance and outcomes.  We supply solutions to all phases and types of school including independent and government funded.
Bromcom MIS is a cloud-based School Management Information System.  It provides a comprehensive view of pupil and school performance covering attendance, behaviour, examinations and assessment including progress tracking.  With parent and student portals, online payments and safeguarding features it has all the functionality your academy needs.
Bromcom MIS is fully EDI compliant and working on A2C integration.
For more information about Bromcom Computers Plc click here.

The home of SIMS and UNIT-e student management systems, ParentPay Group works with over 21,000 education providers across 49 countries including schools, multi-academy trusts, further education colleges, local authorities and higher education institutions.  For over 30 years, Capita ESS has been helping to reduce the amount of time schools, colleges and universities spend on administration, freeing up precious time to focus on what matters.
We have been fully engaged with JCQ from the outset in discussions about their new A2C system and have been actively involved since the start of the specification process and throughout the development stages.  We are currently developing and testing a new ESS exams solution for SIMS and UNIT-e customers that we plan to pilot with a small group of schools and colleges in 2021.
To find out more about our MIS solutions, visit SIMS and UNIT-e today.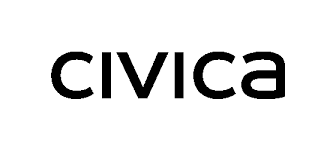 Corero Resource became part of Civica Education in 2013.  Civica is a market leader in specialist systems and business process services for organisations across the public sector and around the world.  We supply Student/Learner Management, Financial Management, HR and Payroll solutions to the education sector.
We have been active members of the A2C project from the outset and are implementing this as part of a major revamp of our Exams module going live in January 2015.
Furlong Business Solutions (SchoolBase)


Founded in 2005, iSAMS is the market leader in web-based, multi-platform education administration solutions.  Transforming the way schools store, manage and communicate information, iSAMS offers a world-class Management Information System (MIS) that is intuitive to use, flexible in its approach and accessible globally.
iSAMS has quickly established itself as a leading and credible MIS partner, working with over 300 schools across the world.  Our experienced and dedicated team remain determined in their quest to provide outstanding solutions for all our clients.  Constantly developing, updating and improving the MIS with its portfolio of integrated modules, iSAMS helps schools to streamline and enhance their information management while they focus on delivering excellence for their pupils.
In order to meet the requirements outlined by the JCQ regarding the A2C Project, we have scheduled a full module upgrade of our External Exams Manager module.  The A2C Project is currently being actively developed, with pilot schemes planned in preparation for a full rollout between 2016-2017.
For additional information about our MIS system, please see our website here.
For additional information about our External Exams Manager module, please see our website here.
Monterpoint Technologies Ltd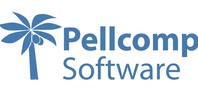 Pellcomp Software produce the PICS Learner Management System which has fulfilled the changing data requirements of the skills and employability sectors for over 20 years.  Our client base of over 500 training providers, colleges and large employers enjoy a comprehensive system backed by market leading support services.  From applicant management and financial analyses to online assessor and feedback tools, PICS offers an unified software solution covering many business requirements.
Visit www.pellcomp.co.uk to find out more.
Pellcomp have been involved with the A2C project for several years and fully intend on integrating PICS with A2C Awarding Organisations.  Further details will be published to customers with regards to implementation in due course.

RM Integris is the No. 1 cloud-based MIS in the UK.  Fully web-delivered, it is trusted by over 2,200 schools to deliver all of their MIS requirements.
You can find out more about RM Integris here.
RM are fully committed to delivering all statutory requirements for their customers and will continue to do so in the future.
Software Solutions (Warwick) Ltd
Tribal Group (www.tribalgroup.com) creates, builds and delivers a range of market leading solutions that help our education, learning and training customers deliver excellence.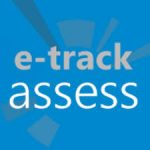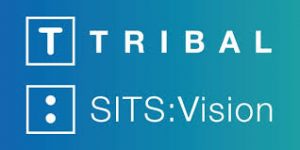 Operating globally, Tribal has a range of world-class products, including SITS: Vision in the HE sector, ebs in the FE sector, Maytas and eTrack in the work based learning (WBL) sector, and SchoolEdge in the schools sector.
Tribal is fully and enthusiastically committed to supporting the A2C project across all relevant areas of its business.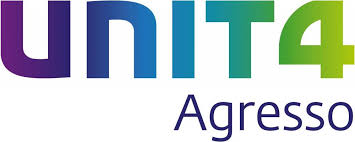 UNIT 4 (www.unit4.com/uki) has been supplying the global education market since 1993 and now provides solutions to over 500 education and 200 research institutions around the world.   From this experience, we have been able to recognise the issues currently within the sector and work closely with institutions to develop solutions that make a difference.
UNIT 4 Campus consists of a range of products including Agresso Students in the Further and Higher Education Sectors.  Agresso Students manages the entire student lifecycle with the agility to adapt in the face of internal and external change drivers.
UNIT 4 are committed to the A2C project and regularly attend the monthly supplier implementation meetings.  We will advise our customers with regards to implementation in due course.

For over thirty years WCBS has worked closely with fee-paying schools worldwide to understand the challenges faced when managing their data.
From the origins of a simple database, WCBS has developed an effective and multi-faceted information management solution to meet the needs of schools ranging from entry-level in their early inception to the complex demands of a large institution.
The secure and robust single database seamlessly captures details of pupils, parents, teachers, administration staff and suppliers.  This results in unprecedented control throughout the school, including the classroom, bursary, school and development offices, within the school or by remote access.
In order to meet the requirements outlined by the JCQ regarding the A2C Project, we have scheduled a full upgrade of our External Exams module.  We will be piloting this module from September 2016 rolling this out live in September 2017.
West March Systems Ltd (TERMS Evolution)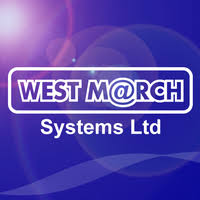 If you use a commercial MIS from a supplier not on this list, please let us know.  The following MIS will not be upgraded.
Pearson e1 is being withdrawn from the market so will not be upgraded for A2C.  All e1 customers in England, Wales and Northern Ireland should be migrated by September 2014.  Customers in Scotland will be migrated by 2015.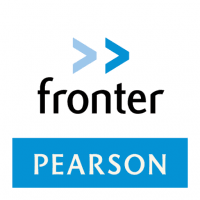 Pearson Fronter (previously Phoenix) is not affected by A2C.  The Pearson Fronter website is here.
Follett International (Aspen SIS)